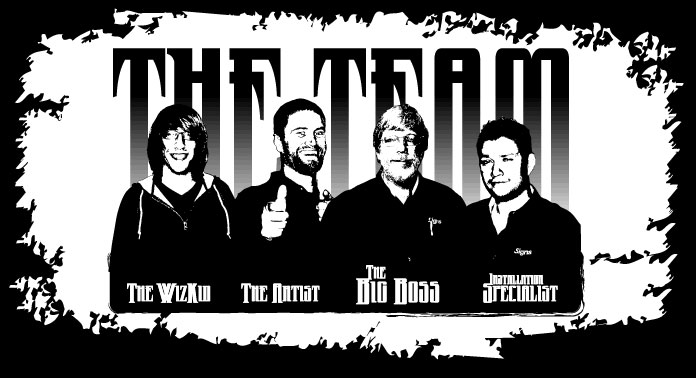 Jake Little
Our computer expert with a background in graphic design and general shop labor. Jake has been with the company for 3 years.
John Mark
The shop production manager and graphic artist. John has a background in design, installation, and customer service with the experience to back it up. He's been with the company for 17+ years.
Carter Little
The company's president, owner, and backbone. Enough said. Carter is Signs Etc.
Jeff Robinson
Our installation expert. Jeff has an extensive background in vehicle and sign application. He had two years on the road from Seattle to L.A. before he decided to settle down with us for the past two years.